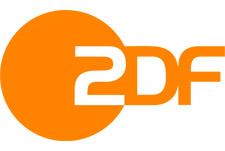 Alternate Studio Title: Zweites Deutsches Fernsehen
Founded in 1961, the German public service television company started broadcasting in 1963. The company is financed by television license fees and advertising revenues. The company's name, Zweites Deutsches Fernsehen literally means "Second German Television."
ZDF Studio Directories Cartoon Series:
ZDF Studio :
Rising Hope

-

2012


ZDF, Milen Vitanov Produktions, Talking Animals...

featuring Horse.

There have not yet been any votes for "Rising Hope". Vote Now!