The Underdog Show Episode Guides -Total Television Prods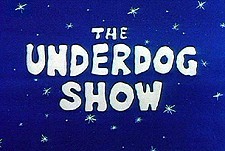 When the city is in trouble, humble and lovable Shoeshine Boy turns into his alter ego Underdog to stop a series of villains, including the evil Simon Bar Sinister and Riff Raff. And when TV reporter Sweet Polly Purebred finds herself in danger, no one but Underdog can save the day.
This page has been viewed 132 times this month, and 20,371 times total.
The Underdog Show TV Episode List :