Moomin Episode Guide -TMS Ent -English: Moomins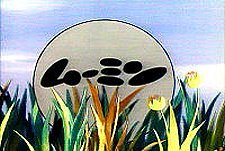 English Series Title: Moomins
Based on the series of children's books written by Finnish author Tove Jansson between 1945 and 1971.
Jansson protested against the style of this first anime series, as he was opposed to minor incidents of violence and the appearance of such anachronisms as automobiles. Production was shifted from Tokyo Movie Shinsha to Mushi Productions for a second series, called "
New Moomins
."
This TV series ran for 65 episodes in its first incarnation.
Moomin Anime Series Guide :
1
1
1
1
1
1
1
1
1
1
1
1
1
1
1
1
1
1
1
1