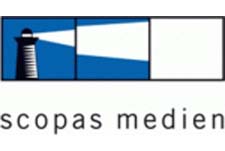 Provides a wide variety of proffesional services in all of our branches, including production and content management as well as extensive consultancy service.
Scopas Medien is based in

Frankfurt, Germany

.


Scopas Medien Studio Directories Cartoon Series:
JoNaLu

(2011-2012, 13 Episodes.)
English Series Title:

Jonalu




Scopas Medien Studio :
Hilda und Willi

-

2007


Scopas Medien
featuring Hilda, Willi.
Hilda und Willi There have not yet been any votes for "Hilda und Willi". Vote Now! 23