Procidis Studio Directories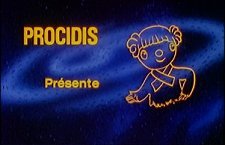 This French animation studio was founded by Albert Barillé in 1970. The Il Etait Une Fois... series proved to be one of the most popular- and long-lived- series from this studio in Europe. The studio's final series- Il Était Une Fois... Notre Terre- remains incomplete following Albert Barillé's passing in 2009.
Procidis Studio :
La Tour du Monde de Colargol
- 1974
Procidis
featuring Colargol, Hector le rat, Corbeau 12, Kid Blacky, Le rossignol, Pimoulu.
La Tour du Monde de Colargol There have not yet been any votes for "La Tour du Monde de Colargol". Vote Now! 23