Oniria Pictures Studio Directory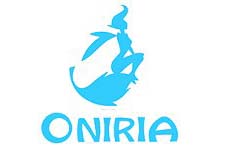 Oniria Pictures Studio :
Tristan Et Iseut
(Tristan And The Princess Of Irelandis) - 2002
Oniria Pictures, Neuroplanet
featuring Tristan, Isolde, Puck, The Morholt, King Mark, Ganelon.
Tristan Et Iseut There have not yet been any votes for "Tristan Et Iseut". Vote Now! 23


Renart The Fox

- 2005
Oniria Pictures featuring Renart, Rufus, Ysengrin, Brun, Tibert, Hermeline, Theo, Nicolette, Chancelor Bernard, King Nobel, Queen Fiere; more Characters ...