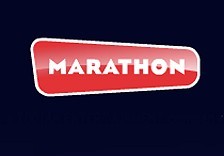 Alternate Studio Title: Marathon Animation
Marathon Media Group is a worldwide French television production company that specializes in animated children's shows. Marathon Media is the number one producer of animation in France and a major player on the world stage. In 2009, Marathon Media Group was acquired by Zodiak Entertainment and renamed Marathon Media.
Marathon Studio Studio Directories Cartoon Series:
Related Cartoon Series:
Marathon Studio Studio :
Totally Spies! Le Film (Totally Spies! The Movie) - 2009
Marathon Media Group, Studio 37, Mikado... featuring Clover, Sam, Alex, Mandy, Jean-Jerry, Fabu, Zoé.

Totally Spies! Le Film". Vote Now! There have not yet been any votes for "