Helix Digital Studio Directory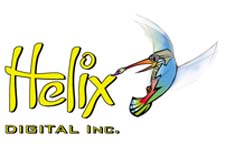 Located on the east coast of Canada, Helix Digital Inc. is a film & TV production company that specializes in providing Flash and Traditional 2D animation services to producers world wide. Operating since 1999, Helix has worked on eleven television series as well as specials, pilots, corporate videos, and commercials that have been broadcast all over the world. Over 150 half-hours of animation in all.
Helix Digital was based in Nova Scotia, Canada.