Halas and Batchelor Cartoon Films Studio Directories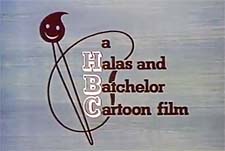 Halas and Batchelor Cartoon Films was formed by John Halas and Joy Batchelor in 1940 and produced films for the next fifty years. It was Britain's largest and most influential producer of animated films, known for pioneering a wide range of styles and techniques, from paper cut-out figures to computer animation.

After the death of Joy Batchelor in 1991, John Halas continued to produce films until his death in 1995. His last ever production was a projected series of 12 films about the European Union of which one stands out Know Your Europeans UK 1995 which was made by Bob Godfrey.
Halas and Batchelor Cartoon Films Studio :