Alphanim Episode Guides -Alphanim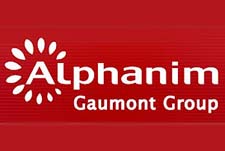 Founded in February 1997 by Christian Davin, Alphanim (Gaumont Group) produces and distributes audiovisual and cinema programmes. Its catalogue, nearing 800 half-hours of quality animation programmes, confirms Alphanim's position as a European leader in the industry.
Alphanim TV Episode Guide :
Franklin et le Trésor du Lac
(Franklin and the Turtle Lake Treasure) - 2006
Alphanim, Nelvana Limited, Europool, Studio Canal...
featuring Franklin, Martin, Lili, Arnaud, Mme Tortue, M. Tortue, Mme Ours, M. Ours, Docteur Ours, Mamie, Vieille Tortue; more Characters

....
Franklin et le Trésor du Lac There have not yet been any votes for "Franklin et le Trésor du Lac". Vote Now! 23


Le Secret d'Éléonore

(Eleanor's Secret) - 2009
Canal, Gaumont-Alphanim, La Fabrique, La Lanterna Magica, TF1... featuring Natanaël, Carabosse, Éléonore

Le Secret d'Éléonore There have not yet been any votes for "Le Secret d'Éléonore". Vote Now! 21


L'Apprenti Père Noël

(Santa's Apprentice) - 2010
Gaumont-Alphanim, Avrill Stark Entertainment, La Fabrique, Cartoon Saloon... featuring Le Père Noël (Santa), Félix, Randolph, Edgar, Nicolas

L'Apprenti Père Noël There have not yet been any votes for "L'Apprenti Père Noël". Vote Now! 21