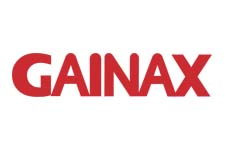 Japanese Studio Title: Kabushiki-gaisha Gainakkusu
Founded vy Hideaki Anno, Yoshiyuki Sadamoto, Hiroyuki Yamaga, Takami Akai, Toshio Okada, Yasuhiro Takeda and Shinji Higuchi in 1984. Until Neon Genesis Evangelion, Gainax typically worked on stories created in-house, but the studio has increasingly developed anime adaptations of existing manga like Kareshi Kanojo no Jijou and Mahoromatic.
Gainax is based in Japan.