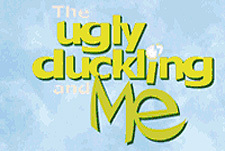 English Series Title: The Ugly Duckling and Me!
We are all familiar with Hans Christian Andersen's tale of the ugly duckling who became a swan... But what a lot of people don't know is that, along the way, the same duckling was adopted by Ratso, a city rat hiding out in a duckyard full of farm animals. Based on the film
Den Grimme Ælling Oog Mig
.
Das Hässliche Entlein & Ich TV Episode Guide :
1
1
1
1
1
1
1
1
1
1
1
1
1
1
1
1
1
1
1
1