Film Roman Productions Studio Directories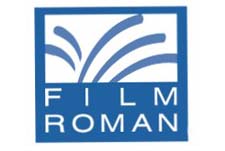 Founded by Phil Roman, a veteran of of Chuck Jones Enterprises and Bill Melendez Productions. In fact, Roman brought the Garfield series over with him from Bill Melendez Productions when he started his own studio. Currently jointly owned by Starz Inc. and The Weinstein Company.
Film Roman Productions Studio :
Bill Plympton Couch Gag
- 2012
Gracie Films...
featuring Homer Simpson, Marge Simpson, Bart Simpson, Lisa Simpson, Maggie Simpson.


Bill Plympton Couch Gag There have not yet been any votes for "Bill Plympton Couch Gag". Vote Now! 23