Famous Flying Films Studio Directory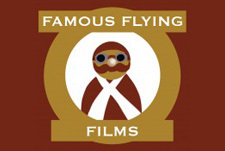 This studio was founded in 1993, and produces animated television programmes for children. Its first commissions were a series of five half-hour animated specials for the U.S., featuring the highly successful Cabbage Patch Kids characters.

In 1999, the company's Director, David Johnson, created The Koala Brothers, an original preschool children's series which went into production at Famous Flying Films in 2002.