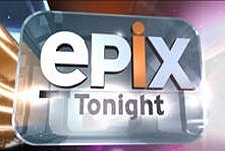 A premium video on demand channel formed by MGM, Lionsgate Productions and Viacom/Paramount Pictures. Has an extensive movie library and produces some original programming.
Epix Studio :
A Liar's Autobiography

-

2012


Epix, Bill and Ben Productions Ltd., Trinity (UK)...

featuring Graham Chapman, John Cleese, Terry Gilliam, Eric Idle, Terry Jones, Michael Palin.