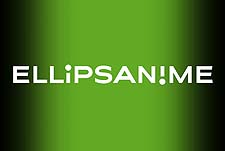 Alternate Studio Title: Ellipse Animation
Ellipsanime is a production company and an animation studio part of the
Dargaud Marina
group and specialized in kids' programs. Ellipsanime develops and produces kids' programs, such as TV series, TV specials, animated feature films and drama or comedy series and movies for a family audience.
Ellipsanime Studio Directories Cartoon Series:
Léonard (2009, 78 Episodes.)
English Series Title: Contraptus


Mot (1996-1997, 26 Episodes.)


Ellipsanime Studio :
Bécassine: Le Trésor Viking - 2001
Ellipsanime
featuring Loulotte, Bécassine, Charlotte, Edmond d'Ermonville, Gaspard, Gari, Baldi, René Taillefer, Horace Taquouere; more Characters

....
Bécassine: Le Trésor Viking There have not yet been any votes for "Bécassine: Le Trésor Viking". Vote Now! 23


Corto Maltèse: La Cour Secrète Des Arcanes (Corto Maltese: The Arcanes Secret Court) - 2002
Ellipsanime, France 2 Cinéma, RAI, Neuroplanet, Canal Plus... featuring Corto Maltèse, Lieutenant Barrow, Long Life, General Tchang Tso Lin, Rasputin, Changai-Li, Duchess Marina Seminova; more Characters ...

Corto Maltèse: La Cour Secrète Des Arcanes There have not yet been any votes for "Corto Maltèse: La Cour Secrète Des Arcanes". Vote Now! 21