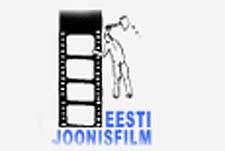 Founded in December 22, 1993.

When the state enterprise Tallinnfilm Studio, under which Eesti Joonisfilm operated as part of that state-run film studio, lost its status as a state-funded organisation backed by Moscow (Estonia regained its independence in 1991), the logical step at that critical moment was to continue operating as an independent private studio.
Eesti Joonisfilm is based in
Estonia
.
Eesti Joonisfilm Studio Directories Cartoon Series:
Eesti Joonisfilm Studio :