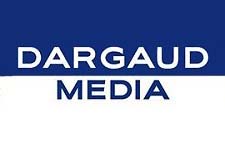 French Studio Title: Dargaud Marina
Dargaud Media produces children's animation, documentaries and feature-length films. Recognized for their quality, Dargaud Media's productions are sold to television channels all over the world, in a booming market. Dargaud Media continues to expand its stock of audiovisual content, adding two or three new series each year.
Dargaud Media is based in France.
Dargaud Media Studio Directories Cartoon Series:
Related Cartoon Series:
Dargaud Media Studio :
L'île De Black Mór (The Island Of Black Mor) - 2004
Dargaud Marina, La Fabrique, Les films du Triangle... featuring Kid, Petit Moine, Mac Gregor, La Ficelle, Maître Forbes, Directeur, Taka, Jim.

There have not yet been any votes for "L'île De Black Mór". Vote Now!