Bent Image Lab Studio Directory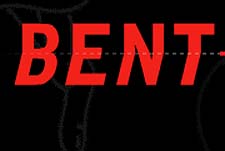 Portland Oregon based stop motion animation house founded by Chel White, Ray Di Carlo and David Daniels.
Bent Image Lab Studio :
Jingle All the Way

- 2011
Bent Image Lab Productions, Hallmark Channel featuring Jingle the Husky Pup, Andrew

Jingle All the Way There have not yet been any votes for "Jingle All the Way". Vote Now! 21


hoops&yoyo's Haunted Halloween
- 2012
Bent Image Lab Production...
featuring Hoops, Yoyo, Cowboy, Piddles, Ghost.

hoops&yoyo's Haunted Halloween There have not yet been any votes for "hoops&yoyo's Haunted Halloween". Vote Now! 23


Jingle & Bell

- 2012
Bent Image Lab Productions, Hallmark Channel featuring Jingle the Husky Pup, Andrew, Sofia, Bell

Jingle & Bell There have not yet been any votes for "Jingle & Bell". Vote Now! 21