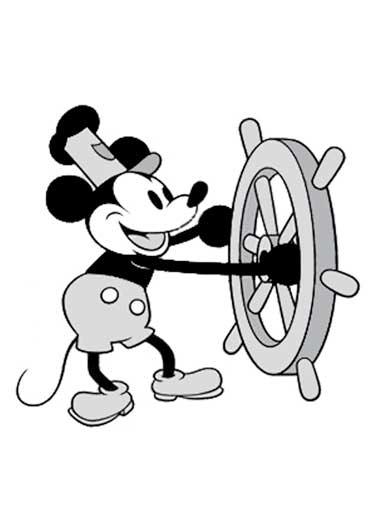 Mickey Mouse
Mickey Mouse
Mickey Mouse (1928)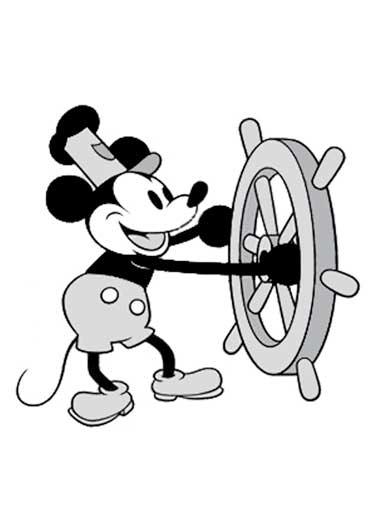 by Dave Koch
---
Post your Comments or Review
This page has been viewed 77 times this month, and 11617 times total.
Cartoon Comments:
Mickey The Star
An Icon and An Institution
Reviewed by: Kandy5000, December 21, 2005
Mickey traliblazed in the 1920s/30s, settled into veteran-star status in the 40s, and turned into a corporate/national icon from then until now.

Mickey in the comics, often overlooked, defines The Mouse as much more 3D due to his detective/action-oriented storytelling.

Great in his own right just like all the other cartoon greats.
4 of 16 people found this review helpful
Mickey Mouse
A great character!
Reviewed by: Dragonking, November 29, 2003
MICKEY MOUSE IS ARGUABLY THE MOST FAMOUS CHARACTER of the Disney Characters. He's perhaps best known as their main icon. He made his debut in the first synchronized sound cartoon, "Steamboat Willie," at the Colony Theatre in New York City, New York on November 18, 1928. Later, he went on to his most famous role in 1940, which is the Sorcerer's Apprentice in Fantasia. I love Mickey.
3 of 13 people found this review helpful
Mickey Mouse
Reviewed by: damfine, October 25, 2003
Mickey Mouse is extreeeemely over-rated. Sure, I admire him for helping raise the level of animation from the "rubber-hose" technique of the '20's to the somewhat more sophisticated style of the '30's. But, really, as a character there's not much to him.
5 of 16 people found this review helpful