Previous Cartoon | Next Cartoon
Frozen
Frozen
Frozen (2013) Theatrical Cartoon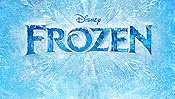 by Dave Koch
---
Post your Comments or Review
This page has been viewed 382 times this month, and 9894 times total.
>Unknown Tag: 'short_stud_crew'
Walt Disney Pictures
Animated Characters: Elsa/The Snow Queen, Anna, Kristoff, Olaf, Sven, Hans, King, Queen, Duke of Weselton, Trolls, Grandpa, Oaken, Marshmallow, Kai, Bulda, Gerda, Bishop, Spanish Dignitary, German Dignitary, Irish Dignitary.
Awards: Academy Award Winner, Best Animated Feature Film, 2013.
Winner, Golden Globes, Best Animated Feature, 2014.
Winner, Annie Awards, Best Animated Feature, 2013.
Winner, Annie Awards, Best Direct­ing in an Ani­mated Fea­ture Production; Chris Buck, Jen­nifer Lee, 2013.
Winner, Annie Awards, Best Music in an Ani­mated Fea­ture Production; Kris­ten Anderson-Lopez, Robert Lopez, Christophe Beck, 2013.
Winner, Annie Awards, Best Pro­duc­tion Design in an Ani­mated Fea­ture Production; Michael Giaimo, Lisa Keene, David Wom­er­s­ley, 2013.
Winner, Annie Awards, Best Voice Act­ing in an Ani­mated Fea­ture Production; Josh Gad, 2013.
Winner, Darryl F. Zanuck Award for Outstanding Producer of Theatrical Motion Pictures, Producers Guild of America, Peter Del Vecho, 2014.
Nominee, BAFTA Awards, Best Animated Feature, 2013.
Originally Released in 2013.
Color
U.S.A.
Cartoon Production Information:
A Disney 3D CGI musical adaption of
The Snow Queen
by Hans Christian Andersen.
Earlier scheduled for release on November 27, 2013.
Frozen
is a Disney 3D CGI musical adaption of
The Snow Queen
by Hans Christian Andersen. Earlier scheduled for release on November 27, 2013.
Disney has long played with doing this story. It was a story that Walt himself considered doing, but never actually got off the ground. In 1943, Walt Disney and Samuel Goldwyn had collaborated an idea to produce a biography film of Hans Christian Andersen, where Goldwyn's studio would shoot the live-action sequences of Andersen's life and Disney would create the animated sequences of his stories. The animated sequences to be included were
The Little Mermaid
,
The Little Match Girl
,
The Snow Queen
,
Thumbelina
,
The Ugly Duckling
,
The Red Shoes
and
The Emperor's New Clothes
.
While they found saw great cinematic possibilities with the source material, the Snow Queen character (among other problems) proved to be too big a hurtle for the studio, and the project was shelved. Goldwyn went on to produce his own live-action film version in 1952, entitled Hans Christian Andersen, with Danny Kaye as Andersen, and the Disney Studios revisited many of the animated sequences, making at least two into previous animated feature films.
The Little Match Girl
also became a short from the studio.
A new version was considered in 2002, but the project was scrapped completely in late 2002, when Glen Keane notoriously quit the project. By 2010, Disney shelved that project, then changed its status to "on hold." The film gained new life in late 2011 when Disney announced a new title for the project (
Frozen
), and committed to a 2013 release date.
Disney had unspecified problems with the project with Chris Buck as director. Rather than outright replace him, the studio brought in
Wreck-It Ralph
writer Jennifer Lee as "co-director".
Shown in the U.S. with the Mickey Mouse short
Get A Horse!
.
Frozen blew away every pre­vi­ous record for an ani­mated film open­ing from Dis­ney. The ani­mated musi­cal grossed a gar­gan­tuan $26.9 mil­lion on Fri­day (this after earn­ing $26.3 mil­lion on Wednes­day and Thurs­day). The film will end at about $68 mil­lion over the week­end frame, which would give it about $97 mil­lion after its first five days in wide release.
In late 2013, Disney filed suit in California federal court against the distributor of the film
The Leg­end of Sar­ila
. The suit alleges that the distributor of the film, Phase 4 Films, release
The Leg­end of Sar­ila
- now renamed
Frozen Land
- in an effort to profit off of Disney and this films good will. First released in February in Quebec,
The Legend of Sarila
had a moderate to poor reception in the box office. And to that point, Disney has no quarrel. It is only when Phase 4 Films released the film to theaters in the US on November 1 and to home video on November 5th that the film even came up on Disney's radar. With the renaming to
Frozen Land
and the new film logo looking suspiciously like the logo for the Disney film
Frozen
, Disney asked for an injunc­tion and destruc­tion of all DVDs for
Frozen Land
, as well as com­pen­satory and dam­ages, lost prof­its and actual dam­ages.
This was the 53th film in the
official Disney list of animated films
.
2D CG Animation.
Commentary:
Frozen
is def­i­nitely Dis­ney– or per­haps Dis­ney Junior. There are bits and pieces of what we know and expect from Dis­ney here, but when it is all put together, a lit­tle Dis­ney does not a great film make. This film is obvi­ously aimed squarely at girls 12 and under, with very lit­tle for any­one out­side that tar­get audi­ence. The music, and much of the film, is con­fused, unfo­cused and bland. The art­work, while beau­ti­ful, sets no new Dis­ney high­points for ani­ma­tion, and the act­ing does not stand out at all. Frozen has all the ele­ments we expect in a Dis­ney film, but lim­ited in scope; they do not attempt any­thing new in this movie. While it is def­i­nitely no
Chicken Lit­tle
, it also does not come close to the clas­sics like
The Lit­tle Mer­maid
or
The Lion King
; it is more one of the more for­get­table films in the Dis­ney oeu­vre, a young girls ver­sion of
The Res­cuers
.
Where these two mediocre films are most sim­i­lar is the lack of a good, solid vil­lain. Let's face it, Madame Medusa was just not that scarey. We find the same prob­lem in
Frozen
. There is no sin­gle char­ac­ter who takes on the evil man­tle, who makes us squeal and hide our eyes. The few semi-bad guys that do exist in the film slip in and out of the focus of the story, with no one ris­ing to the nas­ti­ness of a Malef­i­cent or an Evil Step­mother. The lack of a good, fright­en­ing vil­lain tells us exactly what Disney's goal here is– to not risk scar­ing their prime– and very young– tar­get audience.
The music is equally lack­lus­ter. It is at times quasi-Broadway and oth­ers mod­ern young girl pop. At all times it is over-produced, over-compressed and overly loud. The music seemed more rem­i­nis­cent of a Han­nah Mon­tana film than a Dis­ney ani­mated fea­ture… which again points to a film aimed right down the throats of pre-teen girls. The "Let's Build A Snow­man" piece at the begin­ning of the film had great poten­tial, but the song never seemed to evolve… it was just a song to pass time while the girls grew up. Other songs seemed to be sprin­kled in because another 10 min­utes of screen time had passed and it was time for some more music. Some songs seemed too short, oth­ers just shoved in. The Trolls pro­duc­tion num­ber — prob­a­bly the biggest pro­duc­tion num­ber of the film– never got out of sec­ond gear, and never got close to the fun and grandeur of "I Just Can't Wait To Be King" or "Be Our Guest."
Mod­ern music is very often "com­pressed"- the louder and softer sequences pressed together to make the mix louder. This process flat­tens the over­all sound wave into a much nar­rower band– no highs or lows, just every­thing at the same, high vol­ume. Why? Because stud­ies have shown that peo­ple like loud, and louder music sells. But this process also removes the dynam­ics of the orig­i­nal per­for­mance, and is not nearly as excit­ing as a full sonic sound­scape. The same process seems to have been applied to the story of Frozen. The lack of a strong, very evil vil­lain means we do not get the "lows" of the story. The over­all ups and downs of the story are there­fore smoother and less dynamic. And less excit­ing. The highs are not quite as high when the lows are only in the mid­dle… you can't appre­ci­ate the work to dig out of the hole if the hole is only a foot deep. The lack of a dynamic story makes the story less sat­is­fy­ing, and the vic­to­ries at the end less impres­sive for the lack work to get there. What makes Sleep­ing Beauty such a great film is not the Fairies but Malef­i­cent; Lit­tle Mer­maid is not remem­bered for King Tri­ton nearly as much as Ursula.
This film was writ­ten by Jen­nifer Lee, who also wrote 2012's Wreck-It Ralph. After a trou­bled begin­ning, Jen­nifer Lee was brought in and turned that film into a win­ner. Becom­ing a wun­derkind of sorts at Dis­ney, Jen­nifer Lee was allowed into the direc­tors chair for this film. But where Wreck-It Ralph had a wide appeal to audi­ences, Frozen is focused tightly on her audi­ence. Frozen is well writ­ten, but with­out the breadth of appeal or the depth of the for­mer film. The plot is pretty obvi­ous from the get go, and the sur­prise twists late in the film are plainly self-evident twenty min­utes into the film. Frozen lacks the appar­ent spon­tane­ity that gave Wreck-It Ralph its life.
The art­work does really shine in this film. Dis­ney knows the psy­chol­ogy of how to direct the emo­tions of audi­ences with color, and you can see that in abun­dance here. A lot of scenes stage against a deep blue sky and orange set­ting sun, oth­ers fea­ture the rich greens and pur­ples of the sis­ters cloaks against the white-blue back­grounds. The town of Aren­delle is the per­fect fan­tasy king­dom, a Disney-fied medieval vil­lage in the deep fjords of the north. Tex­tures are equally deep and well-formed; the snow sparkles, the cloth­ing coarse, and the hair highly ren­dered. And the ice– prob­a­bly some­thing extremely hard to color and ani­mate– is incred­i­bly rendered.
Tech­ni­cally it seems like Dis­ney may have missed a step; some scenes seem poorly com­pos­ited. There were three or four scenes that stuck out at awk­ward or unnat­ural. The snow mon­ster was just tacked on top of the trees he was crash­ing through… and the fire from the burn­ing sled looked pasted on and forgotten.
The act­ing seemed fine, but again noth­ing remark­able. There were no memo­r­ial char­ac­ters, like Jeremy Irons' Scar or Danny DeVi­tos' Philoctetes. By the same token, there was also no Eddie Mur­phy and Mushu, either. I had a bad feel­ing about the snow­man side-kick based on the first Frozen trailer. But Josh Gad was actu­ally restrained as Olaf, and both he and Sven were pleas­ant side-kicks. Either of the sis­ters could have been played by each other, and the Prince and Kristoff could have switched actors and no one would have been the wiser.
For any other stu­dio, this would be an excel­lent film. But against it's fifty-two brother films, Frozen is def­i­nitely not the worst, but it falls far short of the best. It is a great film for the 12 and under crowd; for them, this is a win­ner. The rest of us will be happy with a sin­gle view­ing, and mov­ing on to some­thing a bit most satisfying.
Submit Additional Information:
Do you have anything to add to this page? Have we made any mistakes... or do you ahve any additional information about Frozen? If so, we would love to hear from you. Please send us a quick note with your additions or corrections to this page, and we will make the corrections as soon as possible!
Report Errors / Submit Additional Information