The Superman / Aquaman Hour of Adventure Episode Guides -Filmation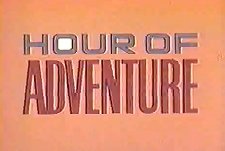 Filmation expanded their
The New Adventures of Superman
show with new characters and an additional half hour. This new full-hour show now included new Superboy and Superman segments, and the first animated adventures featuring Aquaman and his sidekick Aqualad.
This show also showcased some lesser-known DC super heroes in 'guest star' cartoons. These rotating shorts featuring the Atom, the Flash and Kid Flash, the Green Lantern, Hawkman and the Teen Titans (Speedy, Kid Flash, Wonder Girl and Aqualad) in three to five minute episodes.
This page has been viewed 71 times this month, and 14,365 times total.
The Superman / Aquaman Hour of Adventure TV Episode List :